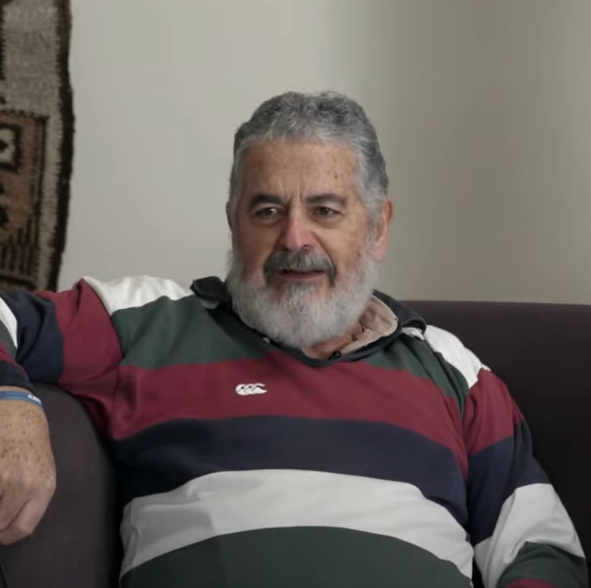 Soon-to-be grandfather for the third time, Geoff, 71, has been living with heart disease for around 25 years.
Despite having lost both his mother and brother to deadly heart disease at relatively young ages, Geoff dismissed the breathlessness and fatigue he was experiencing in his fifties as signs of aging. Little did he know these were symptoms of aortic stenosis, a potentially deadly narrowing of the heart valves forcing the heart to work harder to pump blood around the body.
Given aortic stenosis most commonly affects older Australians, the symptoms of the disease are often mistakenly confused with the normal signs of ageing, such as gradual reduction in exercise capacity, shortness of breath, fatigue (tiredness) and tightness, or pain in the chest.
It wasn't until he struggled to complete everyday tasks, that he sought medical advice.
His GP detected a heart murmur, an indication of heart valve disease, and referred him to a cardiologist who confirmed the diagnosis. Geoff was informed he required immediate treatment for his severe aortic stenosis.
"Only two weeks after my diagnosis I underwent my quintuple bypass surgery," said Geoff.
When he started noticing the same symptoms 20 years later, Geoff was quick to visit his cardiologist again, who recommended he undergo another valve replacement.
"I wasn't keen on having a second open heart surgery as the road to recovery is a long and difficult one – I was out for three months last time.
"When my specialist mentioned a minimally invasive option that would have me home the next day, I definitely thought it sounded like the better option."
Geoff recently underwent transcatheter aortic valve implantation (TAVI) – a minimally invasive, non-surgical approach to aortic valve replacement. It involves a small incision, usually in the groin, through which a catheter is then inserted into the femoral artery. The artificial heart valve is guided up to the heart and expanded into place.
"I was on my feet the day after the procedure, and my health and mobility continued to improve significantly. Ever since, I've felt like a completely new person," Geoff said.
Given his first-hand experience with heart valve disease, Geoff is sharing his personal experience to raise awareness of the seriousness of the disease, the importance of having a strong support system, and the need to consider all the available treatment options.
From July 1, 2022, TAVI became available on Medicare for all patients with severe aortic stenosis.
"I am so grateful that I was able to access TAVI and welcome the news that Medicare are covering the cost for patients, allowing more Australians access to non-invasive options," said Geoff.
Today, Geoff has a simple but poignant message for other Australians who are dismissing breathlessness and fatigue as just getting older – ask your doctor to listen to your heart.
"Listen to your body, don't ignore any warning signs, and visit your doctor without delay and ask for a heart check. It could save your life."