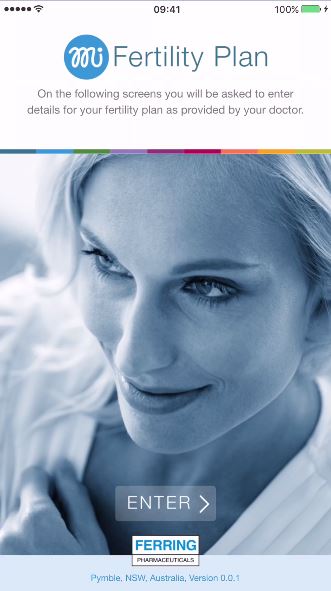 Australian couples undergoing in vitro fertilization (IVF) may now benefit from an innovative and freely available app launched today titled MiFertility Plan spanning their entire IVF journey digitally.
Designed in Australia, the calendar tool features crucial alerts and reminders for the stream of appointments, tests and medicines that approximately 30,000 Australian women undergoing IVF need to manage.
The app has the ability to support couples by allowing the user to record the details of their fertility plan, as prescribed by their fertility doctor. The information provided will allow the app to remind you of the schedule of medicines which may have been prescribed, upcoming appointments, scans and blood tests.
Information entered in the MiFertility Plan app can be shared with your partner, family or even emailed to your fertility specialist!
According to gynaecologist, Dr Julie Lindstrom, City Fertility Centre, Brisbane, up to one in three couples encounter difficulties conceiving. Apart from the complex nature of the process, the IVF experience can cause incredibly high levels of stress and anxiety for those undergoing the IVF cycle.
"Couples starting IVF have often been trying to conceive naturally for some time and may be experiencing emotional distress. They are then faced with a barrage of medical information and are being told how timing is pivotal to their chance of success."
"MiFertility Plan App has been designed to support couples step-by-step through their IVF treatment journey," said Dr Lindstrom.
"There is so much to be aware of during IVF treatment, and research has shown stress can actually compromise IVF treatment success."
"MiFertility Plan is the first freely-available app in Australia to offer daily support and tracking of treatment, dosages, blood tests, and egg and sperm collection appointments. The app also offers personalised alerts for embryo transfer, pregnancy tests, and early pregnancy scans," Dr Lindstrom said.
Available for download now for free across both the App Store for Apple devices and Play Store for Android devices.