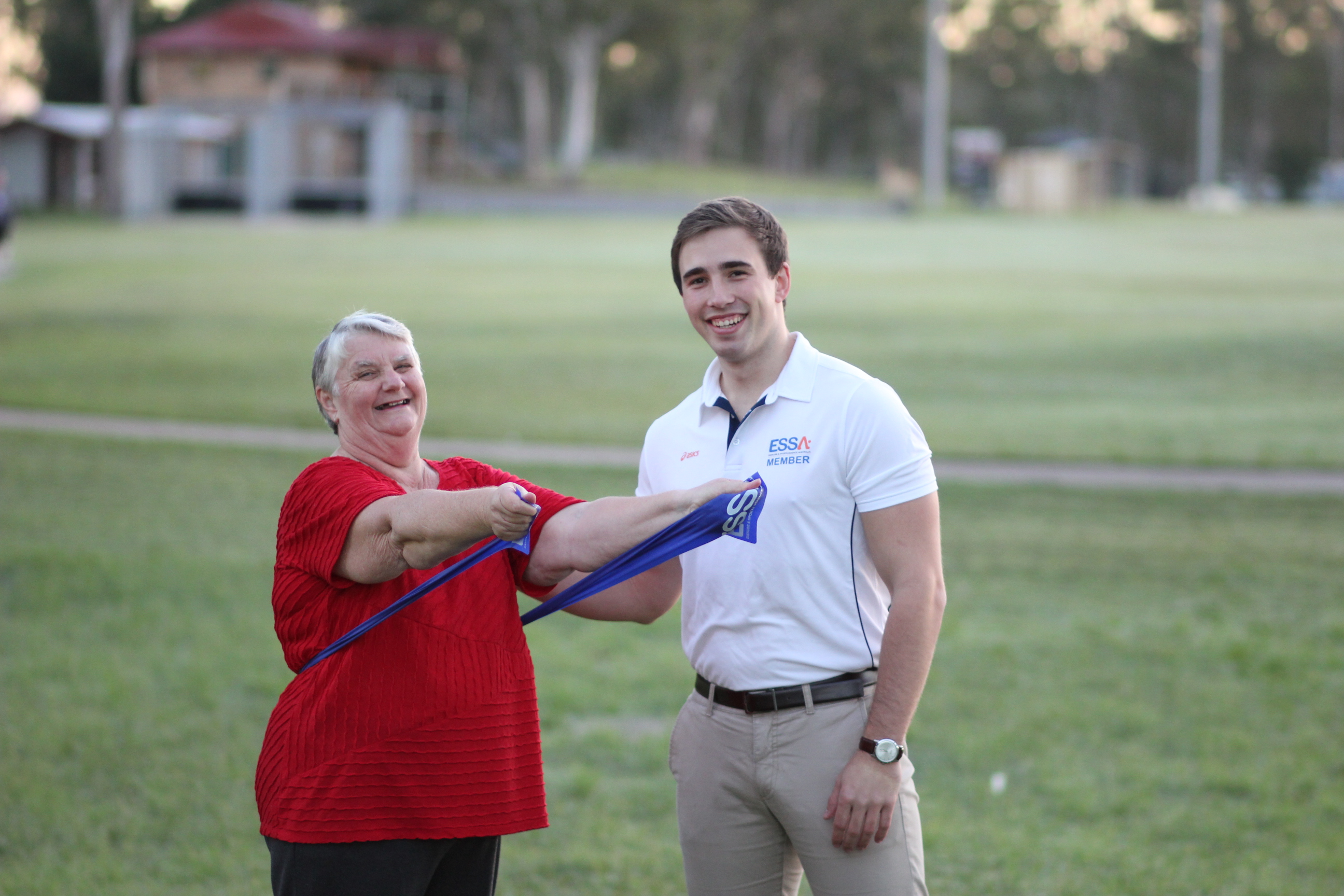 There are so many different exercise options out there and varying professionals who offer them, but who should you choose?
We've enlisted Nardine Presland, Practice Development Advisor for Exercise & Sports Science Australia, to tell us more. Nardine explains why it's so important to choose the right exercise expert for you…
Everyone is unique, and so are our requirements. There isn't a one size fits all approach to exercise, and with so many exercise trends appearing each week, it can be confusing and potentially harmful to our health and wellbeing if we aren't exercising safely or with the advice of the right professional.
If you've decided or been advised that you need to implement more physical activity into your daily life, you might engage the services of an exercise expert. But it's important to make sure you're engaging the right person for your needs.
There are a few exercise professions who prescribe exercise as part of their services, for example Accredited Exercise Physiologists, Accredited Exercise Scientists, Accredited Sports Scientists and Personal Trainers.  So it can be difficult to determine which one you should see.
The answer depends on your needs and wants, your circumstances and history. All the above professions do cross over in some skills as they are all trained in using exercise prescription to help improve your health and fitness status. But how they apply it is different. Generally, their qualifications can help you determine their level of expertise. Also, whether they can provide services with a rebate. This gives you the choice and means you can choose an expert for what you need and want. Don't be afraid to ask them what they are qualified to do and what they consider their expertise to be.
Personal Trainers
Personal trainers (PTs) are the experts in fitness for the general, healthy population. You can predominantly find PTs offering one-on-one and group services in health and fitness clubs, private studios and at local parks in the community. They have a minimum qualification of a Certificate IV in Fitness, but there are also higher qualified PTs with a degree in exercise science who may offer additional expertise and services relevant to their expertise.
See a PT if you want to tone up and improve your overall fitness, and have no health concerns, aches or pains.
Accredited Exercise Scientists
An Accredited Exercise Scientists (AES) is an all-rounder expert in enhancing health and fitness, prevention of chronic diseases and injuries and can enhance sport performance. An AES has a minimum degree in exercise science and advanced skills to work with a range of populations such as children, aged care and athletes in a range of sports. Because of their broad knowledge and skill level, they can be found at the local health and fitness club but can also in schools, sports clubs, councils, corporates and using their expertise for specific populations such as the police and firefighters.
See an AES if you need to work on improving multiple things such as improving your physical function, preventing falls, or preparing for your first running event.
Accredited Exercise Physiologists
Accredited Exercise Physiologists (AEPs) are the experts exercise for those living with, or at risk of, chronic conditions, with the equivalent of 4 years' full time university study. AEPs have the same credentials as an AES plus they have additional training in safe assessment and exercise prescription for people who have chronic illness such as:
metabolic conditions including Type 2 Diabetes
cardiovascular conditions such as heart failure
musculoskeletal conditions like arthritis
spinal injuries
neurological conditions including multiple sclerosis, cancer and mental illness
See an AEP if you have been diagnosed with a condition and want to move better and feel better.
Your GP can refer you to an AEP under Medicare and DVA to help manage or treat symptoms of your chronic condition. AEPs are also recognised to provide services by most private health insurers, as part of the National Disability Insurance Scheme (NDIS) and Workers Compensation schemes.
The exercise professions are equipped to help motivate you towards better health and ideally can work together to refer you for specific services that match their expertise.
It is important to identify what your exercise needs are and to understand the difference between each exercise professional's qualifications and skill set to ensure you are receiving the right information to exercise safely.
Find out more at Exercise Right