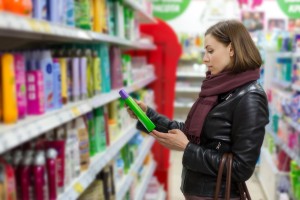 As a result of growing public concern over the safety of imported frozen berries, Australia's new food labelling legislation will come into effect on July 1, 2016, and will indicate if the product is grown, produced, packed or made in Australia, and if so, what proportion comprises Australian ingredients.
Some argue the reforms and extensive relabelling requirements, set for roll-out over two years to minimise the impact upon food companies, will improve consumer purchasing decisions.
In response to the announcement, AusVeg vegetable growers Chief Executive, Richard Mulcahy said "we'll probably press for more down the track, but I'm not going to take away from what's been announced today… what we've seen now, is an improvement toward transparency."
Agricultural Minister, The Hon. Barnaby Joyce MP, mirrored his sentiment, citing the new reforms will deliver "honesty in labelling" and that "people want to know, when they're buying their tomato base for their pasta, whether these are Australian tomatoes or tomatoes from somewhere else."
GS1 Australia and the Australian Made Campaign will support the reforms by collaborating with brand owners to deliver the Country of Origin Labelling (CoOL) through the creation of a food database.
The iconic kangaroo will represent products that are grown, produced or made in Australia, with the exception of "non-priority" foods, which include confectionary, biscuits, snack foods, soft drinks, bottled water and alcohol.
While the food labelling reforms may permit more informed purchasing decisions, critics have argued that food labelling reforms should extend beyond country of origin to include these "non-priority" foods because, as the Australian Bureau of Statistics National Health Survey reveals, 63.4 per cent, or 11.2 million Australians in 2014-2015 were overweight or obese.
The same survey also found that only 7 per cent of Australian adults met the Dietary Guidelines for vegetable intake and not quite 50 per cent met the fruit recommendations for daily servings. In fact, research has found that an intervention to increase the current consumption of nutrient-dense foods could improve population health, and have positive environmental impacts.
Although the legislation does not directly address the promotion of healthy eating, it is a step towards improving consumer awareness, and may encourage the purchase, and therefore demand, of locally made or produced food products.