Did you know only one in two Australian adults who have broken a bone have reported undergoing a bone mineral density test (BMD) to further investigate their potential risk of future fractures or the presence of osteoporosis?
Or that the 86 per cent of those who have fractured are bone are not taking preventative osteoporosis medication?
To mark World Osteoporosis Day today, Healthy Bones Australia has released the second edition of their 'Know Your Bones' report, which features alarming evidence of the current under-investigation and under-treatment of those at risk of osteoporosis.
The report summarises data from the more than 88,000 Australians who have completed the 'Know Your Bones' online-assessment tool, which helps Australians better understand their potential risk for bone breaks, and developing osteoporosis.
According to Healthy Bones Australia Chair, Endocrinologist, and Head of the Department of Medicine, School of Clinical Sciences at Monash Health, Professor Peter Ebeling AO, routine investigation of adults with risk factors for poor bone health is vital to secure an early diagnosis of osteoporosis, to prevent fractures, and to protect bone health.
"Breaking any bone due to poor bone health is a serious medical event.
"People who fracture from poor bone health have a two-to-four-fold increased risk of breaking another bone," said Prof Ebeling.
"Fractures from poor bone health cause pain and disability, with patients commonly unable to work, drive or complete everyday household tasks.
"Concerningly, our new report reveals one in three Know Your Bones respondents aged over 70 years have not had a BMD test, which is reimbursed by Medicare in this age group. This simple test measures bone density at the hip and spine to identify poor bone health," Prof Ebeling said.
Healthy Bones Australia Medical Director, and Senior Staff Specialist Rheumatologist at Westmead Hospital, Associate Professor Peter Wong, Sydney, says there are specific risk factors that increase a person's risk for developing osteoporosis, including family history, prior fracture, certain medical conditions or medications, early menopause or low testosterone, and lifestyle factors, such as lack of exercise, alcohol consumption, tobacco smoking or insufficient calcium and vitamin D intake.
"Of the more than 88,000 Australians who have completed the Know Your Bones online self-assessment to date, nearly 40 per cent reported having a clinical risk factor for osteoporosis, while the vast majority (99 per cent) reported having at least one lifestyle risk factor," said A/Prof Wong.
Consumer advocate, GP practice manager andmum-to-three, Elaine, 57 adores spending time with her three grandchildren. However two years ago she was diagnosed with osteoporosis, which has left her feeling fragile, old, and with limited mobility.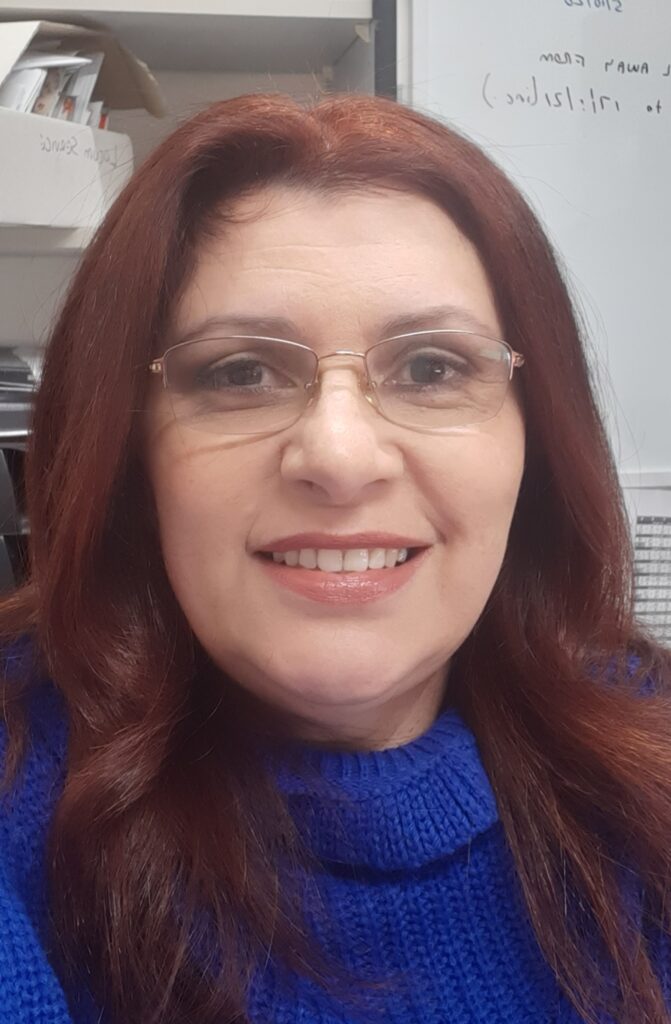 "Not being able to lift my grandchildren has been devastating. I had always dreamed of being able to play with them and babysit when needed, but now someone else has to pick them up and put them on my lap," Elaine said.
After years of suffering from pain and failed treatments, including spinal injections for her misdiagnosed osteoarthritis, 10 months of physiotherapy, and various medication for chronic pain, Elaine requested a referral for a BMD scan. The results revealed she was living with severe osteoporosis.
Today, Elaine receives ongoing osteoporosis treatment and takes daily supplements, including vitamin D and calcium. She also wears a brace to support her back.
"I know first-hand the impact of osteoporosis. My late diagnosis has resulted in years of ongoing pain and many factures.
"I encourage everyone to use Know Your Bones and to talk to your doctor about your bone health to prevent osteoporosis," said Elaine.
The Healthy Bones Australia experts are urging Australians to 'Know Your Bones' by taking their online self-assessment on World Osteoporosis Day.
"Given more than six million Australians over 50 years of age are living with poor bone health, we are encouraging adults to 'Know Your Bones', by completing our online self-assessment, to help curb the more than 183,000 fractures anticipated by 2022," A/Prof Wong said.
For more information on osteoporosis head to healthybonesaustralia.org.au or take the Know Your Bones online self-assessment at knowyourbones.org.au.