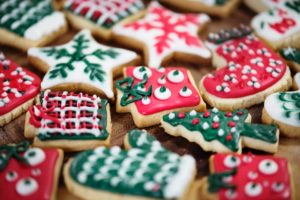 You wouldn't be alone in going ham on the food during the festive season (pun intended) and turning a blind eye on the healthy diet that's been keeping you in shape year-long.
There's an unwritten rule that applies throughout the Christmas period that states calories don't count and the limit on the amount of fruit mince pies or pavlova you can eat simply does not exist.
For many, the inevitable kilos gained during the holidays is well worth the enjoyment of letting loose on your favourite foods and ditching your workouts in favour of quality time with friends and family.
While you would be forgiven for thinking come January the extra cushioning around your mid-section will fall off naturally, research suggests that for many it might actually hang around much longer.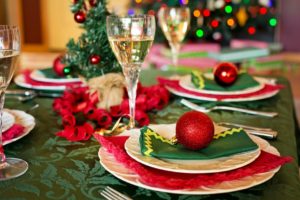 In research involving daily weigh-in data from 3000 people in the United States, Germany and Japan, weight gained during the Christmas-New-Year's season was found to linger around until the middle of the next year.
Americans began gaining weight from October, increasing in the 10 days after Christmas and peaking around New Year's Day to gain an average of 0.6 kilos.
The study revealed half the weight gained was lost shortly after the holidays, the rest however stayed on until the following June.
Researchers suggested rather than setting your mind on a New Year's resolution to lose some weight, set a goal in October to not gain too much weight in the first place.