New research linking just one night's lost sleep to increased risk of Alzheimer's Disease1 highlights the urgent need for Australians to improve their sleep hygiene this World Sleep Day – Friday, March 13, 2020.
Check out the video here.
More than one in three Australians don't reach the recommended seven to eight hours of sleep each night, with 85 per cent waking up to three times during the night.2
According to GenesisCare Respiratory and Sleep medicine physician, Dr Scott Claxton, Perth, sleep deprivation can have serious short and long-term effects on our overall health.
Alarmingly, after 24 hours of no sleep, hand-to-eye coordination is similar to having a blood alcohol content of 0.1, increasing risk of road accidents or workplace injuries.
Other short terms effects of sleep deprivation can include:
Memory loss
Anxiety
Reduced concentration
In the long-term, sleep deprivation can lead to:
Early ageing
Alzheimer's Diseases
Higher rates of heart disease
Obesity
Higher rates of cancer
According to Dr Claxton, good sleep hygiene can help to ensure a restful night's sleep.
Here are his top 10 tips for improved sleep hygiene: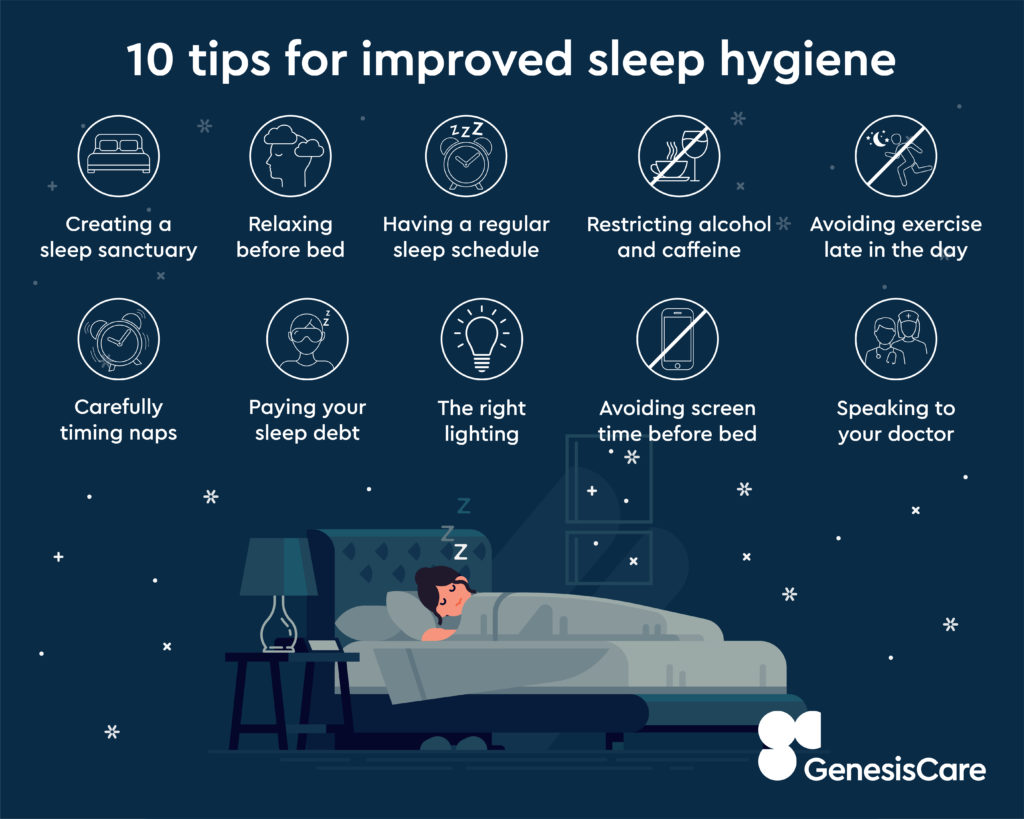 Discover your sleep score using the online sleep assessment tool and for more information on sleep clinics, visit GenesisCare.
-Ends-
References
Benedict, C., et al., Effects of acute sleep loss on diurnal plasma dynamics of CNS health biomarkers in young men. Neurology, 2020: p. 10.1212/WNL.0000000000008866.
YOUGOV. One in three Australians not getting enough sleep. March 21, 2019.Available at: https://au.yougov.com/news/2019/03/21/one-three-australians-not-getting-enough-sleep/. [Last accessed February 2020].