Christmas is conventionally celebrated among family, who often travel far and wide to be together and celebrate in a big noisy crowd to rejoice in swapping presents and eat their weight in food.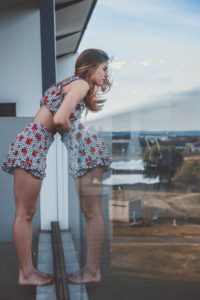 Thoughts of Christmas however may be a source of dread for some, if they are not near family, don't have any, or maybe they're one of the unlucky people who have to work.
Surviving Christmas alone can be quite the task, particularly if you're the only one out of your friend group having to, which can make social media a depressing place to be.
Here are some tips if you're someone flying the flag solo this year:
Volunteer somewhere
Be on the lookout for opportunities to lend your skills to people you think could benefit from them. It could be as simple as helping someone with their shopping by carrying their bags, or helping out in someone's kitchen by peeling and cutting up vegetables. Consider paying a visit to a retirement home to spend time with some residents and listen to their stories. Meals on Wheels organisations are a great place to register your interest in helping out throughout the festive break. Across there are plethora of volunteering opportunities on December 29 and 30 to help in the packing away of Christmas items and cleaning up. Good Company can link you with organisations Australia-wide in need of support if you have a special set of skills and are not sure where they could be best utilised.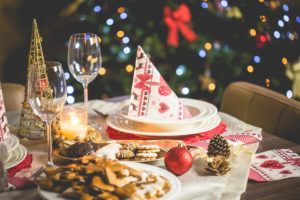 Stay off social media
Set yourself the challenge to detox from social media from December 25 to January 6 – this will likely be when everyone is boasting about their holidays and all the fabulous ways they have been celebrating. Instead reallocate the time you would normally spend mindlessly scrolling through your apps into something productive or something that will make you feel great. Announce your intention ahead of the break and ask people to give you a call if they'd like to get in touch.
Indulge in your passions
You could use your days off to channel energy into things you truly enjoy doing, whether its hiking through the bush, playing the guitar, singing, writing or painting. Maybe you would be happiest at the beach, or at the pool, or maybe outdoors kicking a ball or having a hit at the tennis court. Whatever it is, truly spoil yourself and spend as much time immersed as your passions as your heart desires. Not spending time with family or loved ones will be the last thing on your mind before you know it.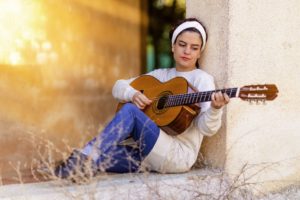 Catch up on some Zs
Use your spare time to catch up on some quality sleep, recharge your batteries and indulge in some guilt-free pampering. No doubt you've been burning the candle at both ends throughout the year, so you're more than deserving of some long hours kicking back in the day bed or hammock. Getting plenty of rest will help you feel recharged when you head back to work and allow you to approach the New Year feeling energised and ready to achieve your goals.
Connect to nature
Whether you're into meditation or not, you will still benefit from spending some time re-connecting with mother nature. Get out in the open air and feel the breeze against your cheeks, the chilly ocean water and the warmth of the sun on your skin. Kick your shoes off and find somewhere to run on soft grass – perhaps a nearby oval or field. You could even take a good book and lie outside under a shady tree and let hours slip by without a care in the world. Maybe take a road trip, get out of the city, and find somewhere relaxing to camp where you can disconnect and truly wind down.