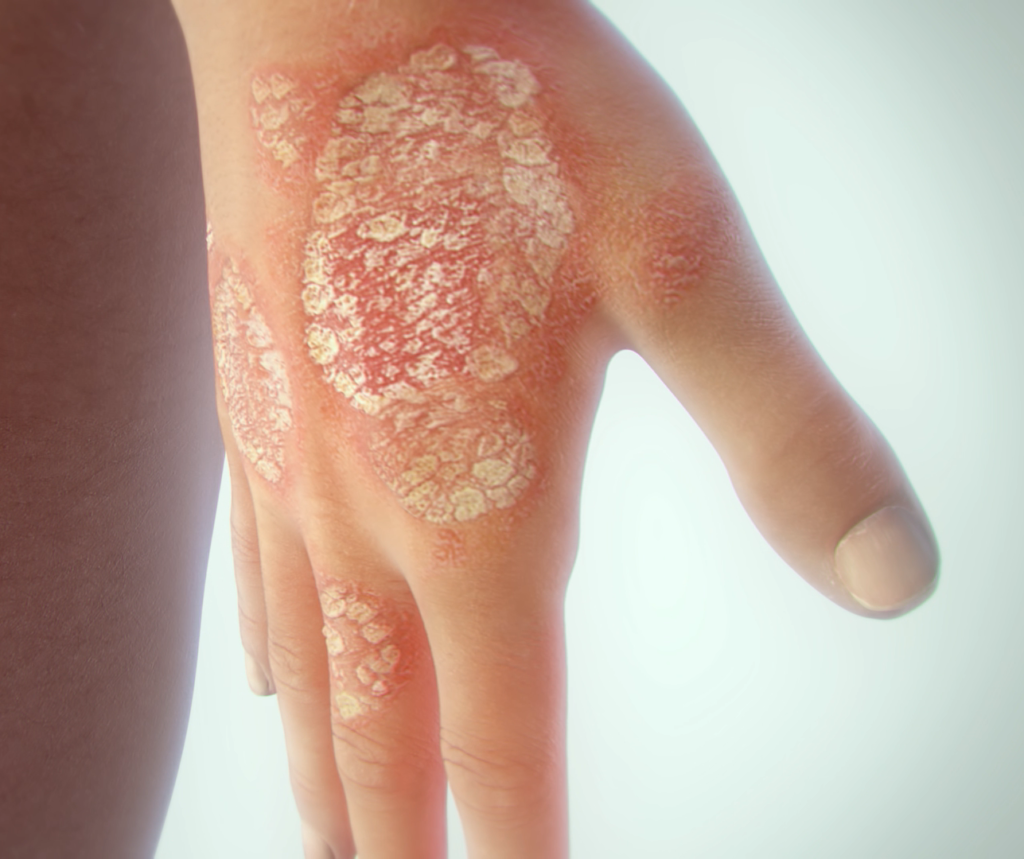 There is new hope for the thousands of Australians living with the debilitating skin disease, chronic plaque psoriasis. Two new biologic medications for the disease were listed on the Pharmaceutical Benefits Scheme (PBS) last Friday, February 1, 2019.
ILUMYA (tildrakizumab)belongs to a new class of psoriasis treatment, known as interleukin (IL) inhibitors, that specifically block a protein called IL-23. This protein is known to play a major role in psoriasisand the associated inflammation.
The Federal Health Minister, the Hon. Greg Hunt, MP, estimates that approximately 3,600Australians living with severe forms of psoriasis are set to benefit from the availability of these highly targeted treatments.
Psoriasis, which affects 2-6% of Australians, is driven by the immune-system and is more than just a skin condition. It is associated with many other health conditions, including heart disease and arthritis and can have a significant psychological impact on the afflicted individual. Those living with the disease are at increased risk of depression and anxiety, with social exclusion, discrimination and stigma being some of the psychologically taxing hurdles faced by those living with psoriasis.
Plaque psoriasis is the most common form of psoriasis and often appears as patches of thick, red, scaly skin, known as 'plaques'. These patches of skin can become very itchy and painful, and are vulnerable to cracking and bleeding.
Clinical Dermatologist and Principal, St Peters Dermatology, Dr Catherine Reid, Adelaide says that "many people were historically told their psoriasis was just a cosmetic problem and that there was nothing that could be done, or may have been unable to find a treatment that worked for them."
Over the past few decades, improved understanding of psoriasis has led to the development of treatments that target psoriasis from the 'inside-out', not just the surface of the skin. However, there are fears that lack of awareness may be unnecessarily delaying access to these treatments.
According to Brisbane Clinical Dermatologist and Director, QIDerm, Dr Lynda Spelman, "lack of patient awareness of the availability of these new treatments, PBS restrictions and poor information dissemination to GPs, may be discouraging patients from seeking medical attention, or delaying referrals to dermatologists, subsequently hindering patient access to these potentially life-changing treatments.
"Australians living with severe plaque psoriasis should no longer despair, as we now have more options than ever available to effectively manage plaque psoriasis and maintain this in the long-term."
So if you, or anyone you know, are living with psoriasis, speak to your GP or dermatologist and see if there are any suitable treatment options for you.