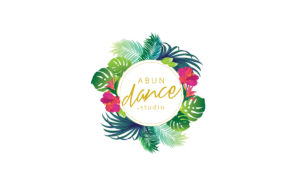 Dance is something that has existed for as long as human history recalls, and, while we may all be familiar with some form of dancing, dance is something that transcends language and culture, however, it also embraces elements of culture, and in many ways, can almost be understood as a language of its own.
Dance is also recognised as something that offers a wide range of physical and mental health benefits, including:
Improved cardiovascular health;
Increased aerobic fitness;
Better balance;
Improved muscle tone and strength;
Weight management;
Stronger bones and reduced osteoporosis risk;
Increased physical confidence;
Improved mental health;
Improved general and psychological wellbeing;
Greater self-confidence and self-esteem;
Additionally, research has demonstrated that dancing can keep your mind sharp, even staving off dementia risk.
According to research published in the New England Journal of Medicine, dancing on a regular basis is linked with a 76 percent reduction in dementia risk.
And, if all of that isn't enough, dancing is fun, and just about everyone can dance!
In an eagerness to bring the joy of dance to the world, while offering an opportunity to uncover the cultural context, and history of dance, dance enthusiast, Zuraya Hamilton founded abunDANCE studios.
Unlike your traditional dance studio, abunDANCE allows you to learn to dance in the comfort of your own home.
Speaking to LIV, Zuraya opened up about the reason she started abunDANCE, and her hopes to help women get both physically and mentally fit, and to boost their confidence, while making dance classes more accessible than they have ever been before.
"The aim of abunDANCE studios is to bring the experiences of joy and happiness, and marry them with fitness and health while making dance accessible to everyone through online classes," Ms Hamilton said.
A single mother-of-two, Ms Hamilton found making time for herself, and time for exercise a near impossible task, and after speaking to friends, and other people in similar situations, she realised her problem of finding time was not a solo one.
"Speaking to girlfriends, and from my own experience as a mum, I know getting to a dance class and coordinating baby sitters, getting to exercise of dance classes can be very hard," Ms Hamilton said.
As a result, many busy women, mothers, full-time working women, and others, can neglect their own health, and miss out activities such as dance.
The aim of abunDANCE is to make it easier for these women.
"The concept behind abunDANCE is to make attending dance classes accessible for people it might not always be accessible for. It also allows people to learn all sorts of different styles of dance, and introduces them to different cultures globally.
"I think that dance can help with fitness, weight loss, and even release endorphins. I know for me, I lost eight kilograms learning to dance within a year, following a terrible divorce, and I know it's done great things for my happiness and mental health. I want others to feel the same things I felt."
abunDANCE focuses on female solo dance, and the classes are 15-20 minutes in length.
"Dance allows us to break down barriers around confidence, and by making our classes accessible online, so women can work out and dance in their own home, it helps to break down barriers, and following our classes, we hope people might be more confident to go into a local dance class and give them a go," said Ms Hamilton.
"At abunDANCE we work with local instructors from around the world, so you learn more about the language of the dance. At abunDANCE you will be taught Hawaiian Hulu by a Hawaiian instructor from Hawaii."
"Additionally, we offer mindfulness and strength training classes. Our Bollywood instructor is also a certified Yoga instructor, and in her classes, you can focus on mindfulness, calming the mind, and being centered, while our strength and conditioning classes support movement, ad building up certain muscle groups that can help with dancing," Ms Hamilton said.
About Zuraya Hamilton & abunDANCE:
My passion for dance has evolved into having a passion to share it with anyone who dares and so was the birth of abunDANCE.studio.
I want to create a community through which the many dance cultures that exist across the globe could be accessed in the one place.
As a mother of two young boys and a busy working woman it's a challenge to attend classes especially those that are not local but through abunDANCE.studio we can all experience the health, joy and happiness that comes from dance.
At abunDANCE.studio you can learn to dance at your own pace in your own time ONLINE.
"For me, to dance is to experience pure joy, and I hope that through abunDANCE, it can make other happy as well" – Zuraya Hamilton
Find out more about abunDANCE here!